Radio communications has become a critical element in today's public transportation sector. It is essential to have high quality, safe and reliable network connection available at railway stations and along the railway track. Furthermore, radio networks and ITCS must be harmonized.
Different radio communications systems are used for train operations and communications (analog/digital, speech/data, narrowband/broadband). With the introduction of 5G, there is now an alternative available to existing networks such as GSM-R, TETRA and others.
Each step in the planning and deployment of a critical communication network requires its own expert to meet scope, schedule and cost objectives. And this is where we come in:
LS telcom offers comprehensive consulting and engineering services, professional radio network planning software, robust radio spectrum measurement and analysis systems, and plenty of experience to ensure, step by step, a reliable, secure, and properly functioning wireless networks that assure coverage and service (voice/data) when critical.
Our product and service portfolio covers the entire lifecycle of a network from conception, design, planning, procurement, implementation and optimization of operational networks to proactive spectrum management and sustainable radio protection ensuring a holistic approach to efficient and effective management of radio infrastructure.
As a vendor-independent and neutral partner, we guarantee solutions tailored precisely to your requirements.
With global know-how, gained through multiple years of national and international experience, our recipe for success is based on excellent experts, engineers and project managers as well as state-of-the-art radio network planning software and measurement technology.
Upcoming Trade Shows

Customer Magazine

CHIRplus_TC Brochure

Critical Communications Brochure

Download further Information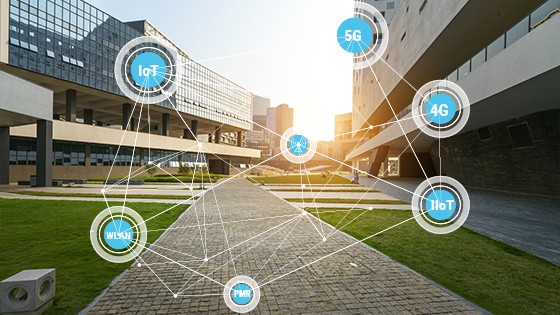 Take ubiquitous connectivity to the next level: Private Wireless Networks
For digital networking to function smoothly and trouble-free, airports need a reliable network that promises bandwidth, security and data sovereignty. The requirements for such a network must be individually adapted and tailor-made. Large volumes of data must be transported securely and reliably. Sounds complicated and almost impossible at first - but it is not. The solution: a private wireless network.
Reasons for a Private Wirless Network:
Exclusive radio spectrum assuring high quality of networks
Availability of full network capacity
Radio network design based on airport specific requirements
High level of security with full access control
Exploit advantages of 5G technology