The broadcast industry is undergoing massive upheaval while changing at an increasing and dramatic pace. With rapid technology evolution, digitization, and convergence of broadcast, new business models are emerging and with them new challenges.
Broadcast has been one of LS telcom's core markets since the company was founded in 1992. Always one step ahead, LS telcom already focused in the 90s on the transformation from analogue to digital broadcast, today supporting customers towards migration to 5G broadcast. Within just a few years, the company has developed into a true one-stop-shop that does not only provide strategic consulting and RF engineering services, but also professional frequency and network planning tools, spectrum monitoring and airborne antenna measurement systems.
From feasibility studies to network design and planning, to turnkey network integration and deployment to network optimization, LS telcom assists network operators across the globe.
With broadcast customers in over 100 countries, we convince with international expertise. Network operators as well as regulators and ministries benefit from our broad service and product portfolio.
Are you ready to hop on the wave of the future with us?
---
We also offer training courses on spectrum planning, broadcast technologies, and standards:
Upcoming Trade Shows
LS telcom will exhibit at the IBC 2024 from 13 - 16 September in Amsterdam.

To coordinate a meeting with our staff, please contact Isabelle Gärtner at: IGaertner(at)LStelcom.com
Upcoming Trade Shows

Customer Magazine

Broadcast Brochure
Optimized Broadcast Networks
Network planning and optimization
---
We are your reference when it comes to optimized broadcast networks. We rank among the pioneers in digital broadcast network planning. Our success in digital TV planning goes back to 1999.
Our experienced and multidisciplinary team provides a wide range of knowledge of broadcast technologies and the various skills required for the successful planning, implementation and optimization of broadcast networks. Besides the technical and engineering studies, we take care of bid planning, project and procurement management and help to make better network investment decisions.
We perform turnkey network deployment and help find the answer for typical questions like the following:
Which technology is best to deploy in my given case?
How do I best use the liberated spectrum?
How do I best migrate from analogue to digital?
Can I reach more network coverage with the same infrastructure?
Does the real network correspond to the planned one?
---
CHIRplus_BC
Broadcast network design, planning, coordination and optimization software
~ all standards and technologies ~
---
Regulators and operators on all continents use our software CHIRplus_BC to plan and coordinate their broadcast networks. They plan networks of all technologies – analogue and digital – from single transmitters to local, regional, and national networks.
We sold the first version of CHIRplus_BC in 1993. Since then, our CHIRplus_BC development team regularly takes into account the feedback and user experience of our numerous customers. Users of CHIRplus_BC unite annually since 1995 in our USERgroup to provide their experience with the software and to make recommendations for its future evolution. During the USERgroup Meetings, our global customers converge at our Lichtenau headquarters to discuss perspectives and share invaluable best practices with fellow users.
We also have broadcast experts dedicated to participating in national and international study groups to ensure that latest standards and regulations are integrated into CHIRplus_BC without delay.
---
Visit the LS telcom Web Store
Lease our software and digital mapping data, and register for our Training Academy offerings!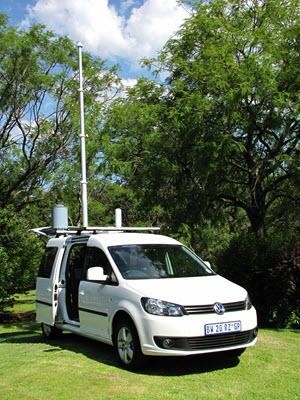 Broadcast Site Measurements and Network Optimization
We measure your broadcast network sites...
---
...and compare your stored network data with real network conditions for trouble shooting and network optimization.
We carry out:
Continuous Wave (CW)
Radio coverage
Human exposure measurements
Electromagnetic emissions compliance reporting
Spectrum monitoring
Containerized Broadcast Transmitter Systems
We deliver high power digital transmitter turnkey installations
---
Our services span container installation, testing, construction and commissioning.
The containers are ruggedized and withstand extreme weather conditions. We can deliver to any location, very remote locations included.
RPA for Broadcast
We provide all kinds of measurement devices, including vehicles and remotely piloted aircraft
---
With our measurement services via remotely piloted aircraft, network operators can determine the real antenna radiation pattern and effective radiated power and compare it to the planned pattern for adjustment and optimization.
LS telcom has measured over 500 antennas in Europe, Africa, and South America and has built up a comprehensive database of typical antenna installation errors.
The service bares many advantages over traditional measurement methods:
Quick and efficient measurement
No service interruption during the measurement
No ground reflection effects that occur when during ground measurements
Much cheaper than using a manned helicopter
DTT and LTE co-existence
We help you to make sure it works...
For Regulators
LS telcom experts help regulators to calculate the potential impact that new LTE networks will have on DTT services, they can provide solutions for the best mitigation techniques and also assist regulators in conditioning LTE licenses, countrywide or in regions particularly vulnerable to interference.
For Network Operators
LS telcom's experts test the interference of different LTE network scenarios and different mitigation techniques to find the most cost-effective network solution within the operator's budget constraints.
Our software CHIRplus_BC calculates and pinpoints the interference from LTE on DTT services. It plots the zones where out-of-band interference and blocking occurs. The software features standard planning processes for all digital broadcast technologies, considers other services in the interference calculation and will include in particular an LTE/DTT interference prediction model.